LOL....
I laugh everytime I hear the word superstar..I think of Molly Shannon...
Here's a card I made for the Finding inspiration from a layout challenge over at Moxie Fab...check it out
here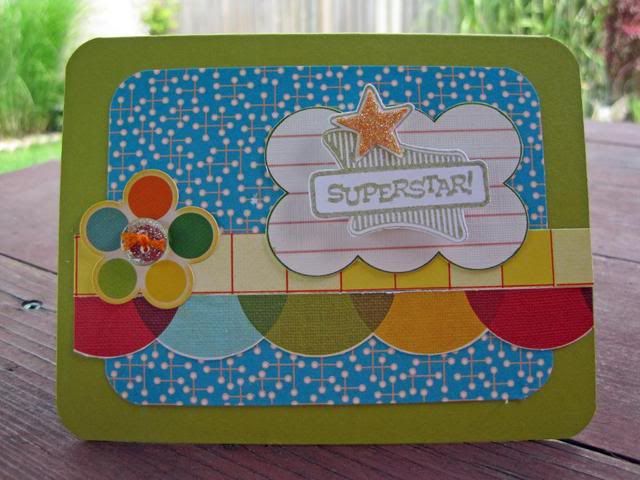 I decided to use my new Unity stamps...so retro--I nearly died when I saw them......
I thought they went well with some Sassafras...what do you think??
Thanks for peekin'