Hey there!!
We finally have a break from the extreme heat..whew!!
Here is a baby quilt I made for Lola's Daycare provider who just had the CUTEST little boy!!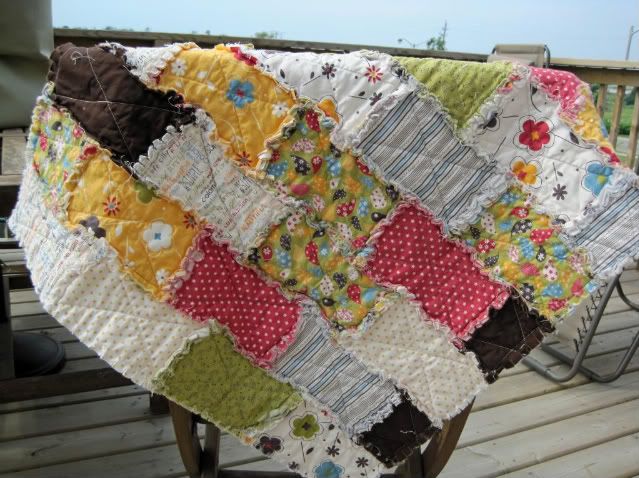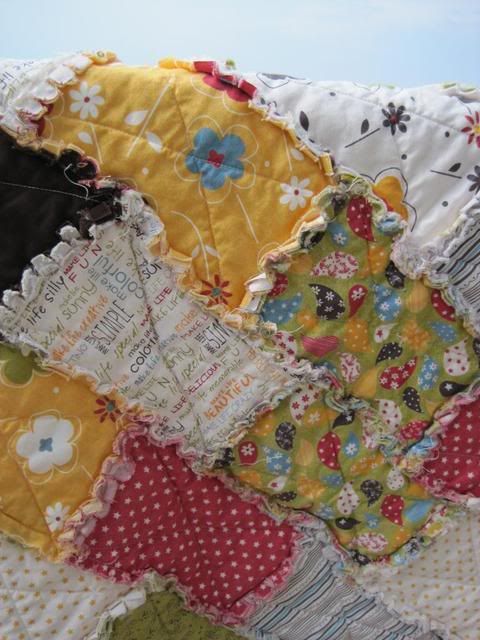 I am loving the rag quilts..so easy...I used Moda make life for this one...


I'm off to take a class to teach me how to sew with a pattern..
gasp...
I can't follow a pattern to save my life..I just "wing it"

Thanks for peekin'