Hey ya'll
I've missed the last few week's of Challenges over at the cards blog BUT I knew I just had to play this week..
The theme is kites--yep love it..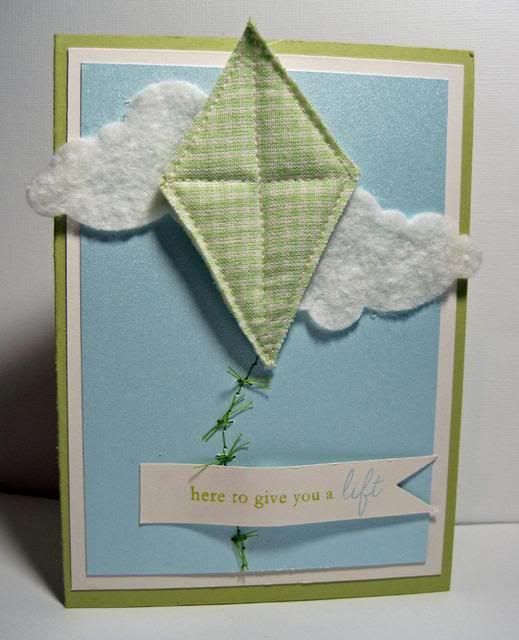 Sooooo...
I actually used a scrap fronm Lola's quilt and just sewed it into a kite .

I used my BFF's idea with the sentiment-she doe sthis all the time and I love it!!


Thanks for peekin'