Well
its a steamy steamy hot Wednesday
BUT
its time for another LRW challenge.
This week Carolyn chose Nestabilities..well I rarely make a card without these little lovelies so easy peasy!!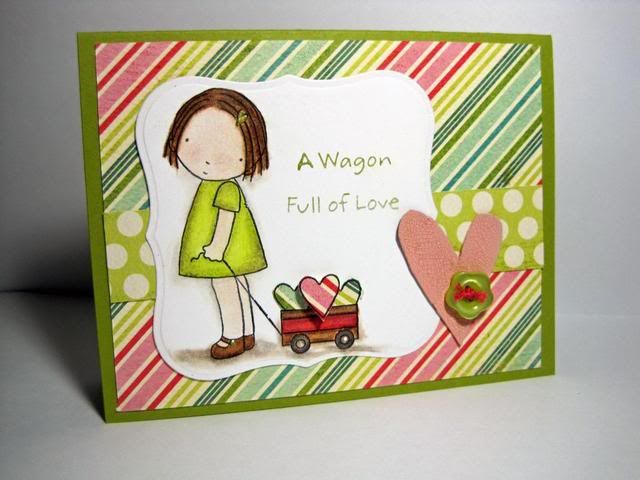 I used my new image from MFT that I got from WENDY...is she not JUST adorable and note...the WAGON...(snort)
Anyhoo..go have a lookie at what the other ladies did and play along-just click the links at the sidebar..
Thanks for peekin'