hello there!
Hope you all had a great Christmas, lots of eating and quality time with family!!!
I would be happy if I never saw food again!!!

Both kids got spoiled as usual..love the faces Christmas day!!

I forgot to post this project I made for my mom.
She had to put her 34 year old Thouroughbred down a few weeks before Christmas...so sad, so I made this little memorial piece for her..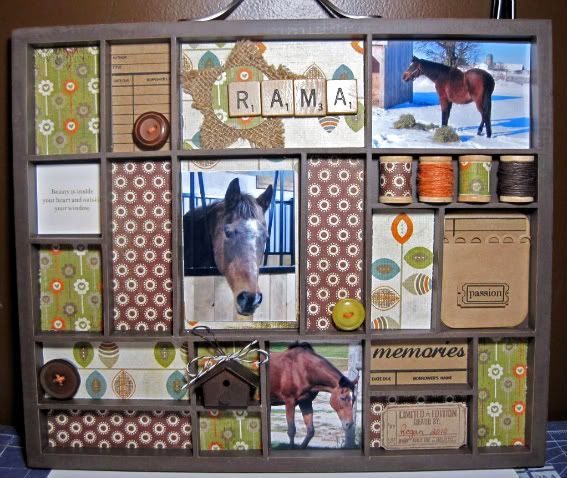 Anthoo..thats it for now...
Thanks for peekin'