Holy poo--- Its December 1st!!!

Have you all got your shopping done??
I did ALL of mine on Black Friday..whoo hoo!!



This weeks challenge was to make a gift bag or tag...wow..I have been a tag making machine lately...LOL
These are actually the tags for my swap tonight at 2 Scrapbook friends...
I used some felt, bling and corduroy for the trunk...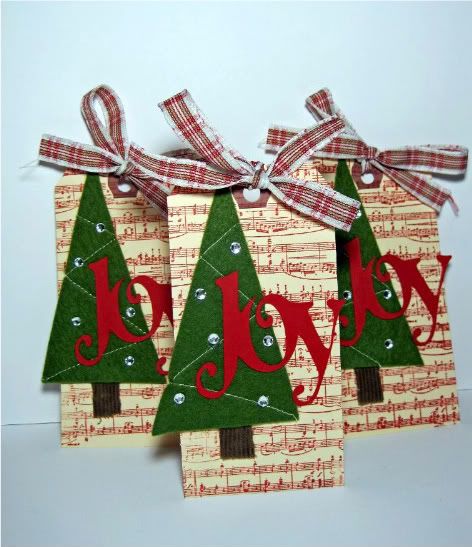 Go have a lookie at what the girlfriends got up to..link on my sidebar..
Thanks for peekin'