wow...September already...

Its my pick again for the LRW blog..
I decided on paint...

I bought these adorable frams form Michaels quite a while ago and had yet to do anything with them...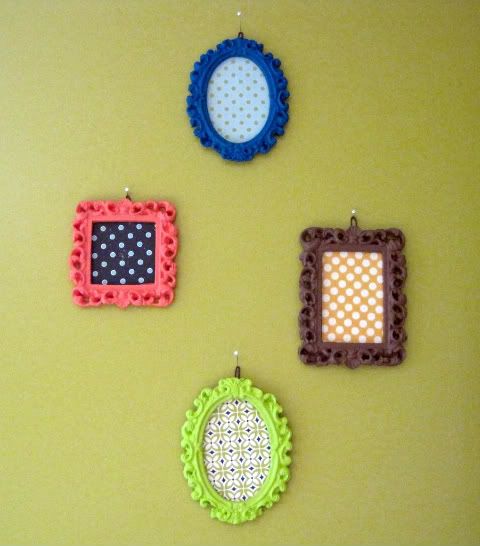 I painted them up with Kaiser paint (love that stuff) because they were gold and silver..yeah gross...
I added some random paper that I love and hung them on my craft room wall


Go pop on over to the LRW blog and play along