Hey y'all
So..I found these Amy Butler Pillow shams at Homesence..I loved the pattern and it this amazingly soft organic cotton, so...
I thought to myself...Regan make a shirt!!
So I did
It went from this
to this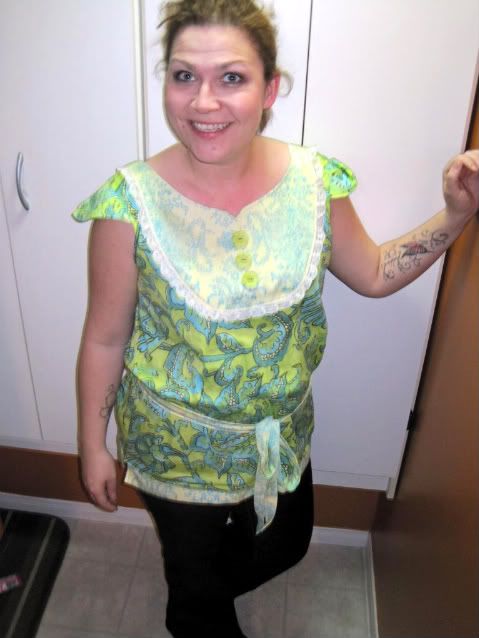 I didn't use a pattern..I just kinda eyeballed it from a couple kids dresses I saw online..
I even used some vintage lace I got from my Grandma!!

Excuse the blurry photo..Lola took it..

So whatcha think?