well hey there!!


just popping in to share a quilt I made for my friend Jac- she had the CUTEST little baby boy a while ago.

I finally got to see him last week!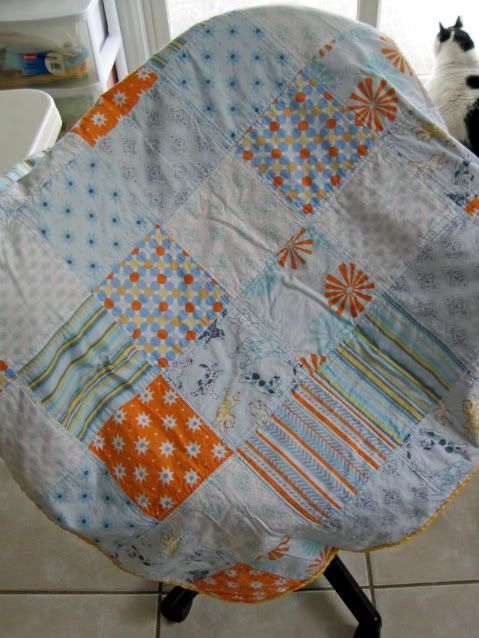 lol
if you look close to the top right you can see my fat bastard cat..hahahaha
I backed this adorable fabric in my favorite organic flannel..I just love that stuff!
Thanks for peekin'