Hey!!
Well Its Sunday...I had a blast at Creative Festival yesterday..spent a bit of $$ of new fabric and stamps...
Lola and I decided to get her class's treat bags all ready to go...Can't believe its almost Halloween..ack!!
I picked up some K&Co embellies and some orange sacks from Michaels and Lola put them all together..
We arent allowed to give candy so I got some playdoh, pencils, erasers and silly bands instead...
You can see she picked hers out already.....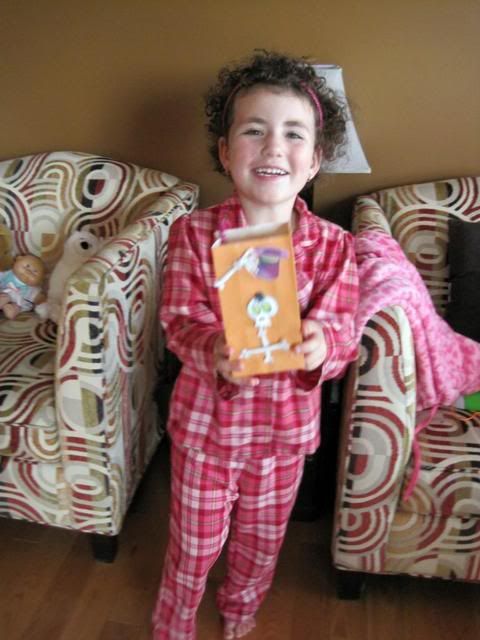 Thanks for peekin'