OOOOH...sweet Sunday....
Thought I'd pop in and show you a couple Halloween-ish things I did lateley..
I made this door hanger for the Echo Park challenge...we were challenged to use the image on a project..
I decided to make a door hanger for Lola's door...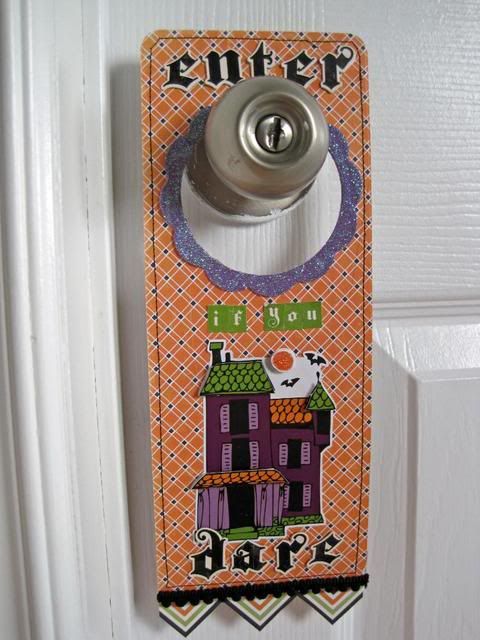 ..a close up...I actually used 2 images and popped up the roof tops and moon...

...and just something to sum up how I was feeling the other day.....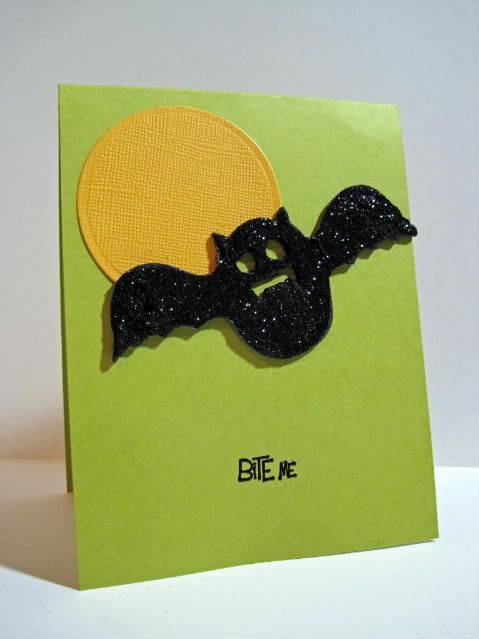 Thanks for peekin'