Happy Hump day!
Its my turn for the LRW challenge...
I am obsessed with all things cute and Etsy is just full of cute things...

So my challenge is to take this image from sabahnur's etsy shop and make something from it...a card..a layout, whatever you like..

is this not the cutest thing EVER???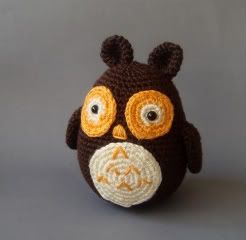 sooooooo

I made a pincushion- this wee guy measures about 6"tall
and a wee stuffy...this one is about 4"
I got this template out of the Christmas Crafts magazine...the sample was acually a garland...SHUT UP how cute would that be???
Thanks for peekin'