Happy Sunday!
Quickie post before I head out to my Mom's and play with some horses and donkeys'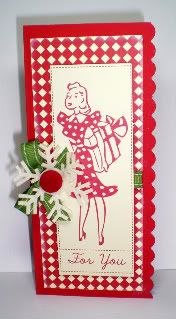 I decided to try my hand at the challenge over at caardvarks this week. A Tall card...Cool
I had this leftover piece of paper from my Cosmo pack and really couldnt figure out what to do with it!!
Well it made a cool tall card...mission accomplished
Thanks for peekin'