Happy Holiday Monday.....
It is FREEZING today..we had a short visit to the pumpkin patch today...c-c-c-old!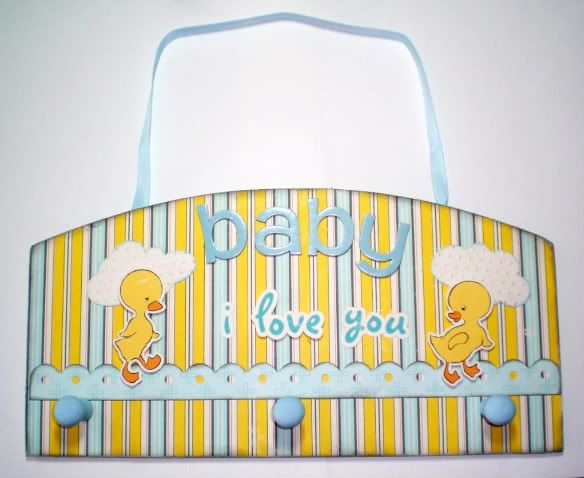 I made this altered hanger last month sometime and forgot all about it...
I used the ADORABLE ducks in a row line and covered a FUGLY dollar store hanger
what to do with it now......