Its finally Friday...
is it just me or do short weeks seem to take forever?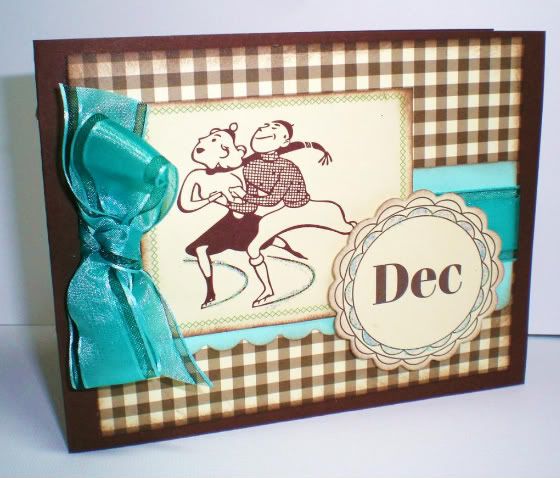 This weeks theme was Christmas and I loved the colour choice..I got to use up some more of my Cosmo cricket elements..I love those things.
This was the fastest card ever I think!!!
Now go hop over and check out my Loonie girls and see what they came up with...
Oh..I have news..
I just got word that one of my cards will be published in March 2010 Scrapbook Trends and one of my cards got picked for Ashely's Embellish magazine...eeek so excited!!
Thanks for stopping by.....