Well hey hey hey!!

Thought I'd pop in and show you a little project I've been working on

I got a bit of a sewing gig for a local coffee shop... (yay)

I made these clutches from the coffee sacks that the coffee come in..
lemme just say...these are NO FUN to sew--this burlap frays like a mutha!!
I used some fuseable interfacing, 2 layers of canvas and HEAVY thread..now they are secure and wont fray!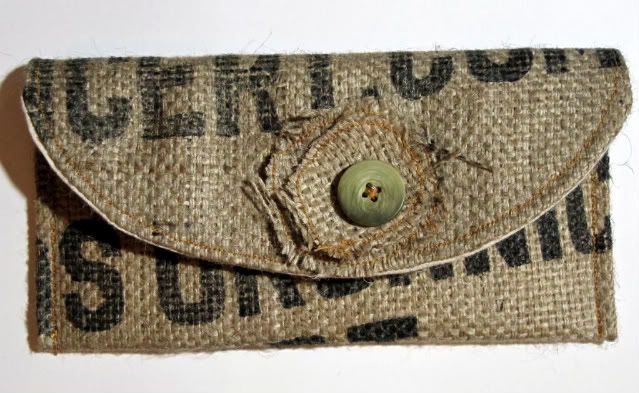 They measure about 4x9 so a decent size..

What do ya think???