Happy Wednesday...

we are headed to Ohio to partake in the thanksgiving and shopping festivities!!


Dee challenged us to use Basic Grey...
I have to say they are not my most FAV but..I did get Jovial this month and it actually really nice...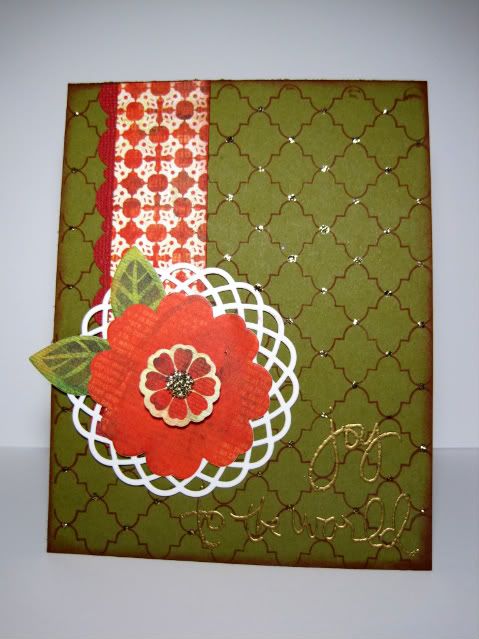 I used a card patterns sketch, diecut and a scrap leftover from my kit..added a background stamp and some embossing..
Go peek at the LRW blog and see what everyone else came up with..
Thanks for peekin`