Happy anniversary to US!!!
Its been a year since the girlfriends got together for this blog..can't beleive it
So to honor our red wagon...the challenge this week is RED..easy peasy huh....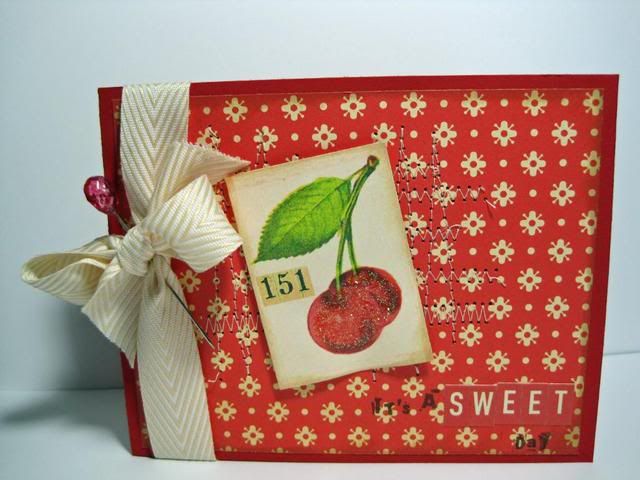 I used some Sassafras and Cosmo and a Unity stamp on this card..random messy stitches..so fun!!
Now for the good part...Here's my booty from my wagon one meter of rosette trim in 3 colours..YUMMO
...each of us have offered up a prize for the winning card this week...be sure to check out the other DT ladies to see whats up for grabs...
so whatcha waiting for???
come play..link is on the sidebar...