FRIDAY...at last

I'm off for some R&R with my BFF..cant wait..I am so fried lately...need to re-energize!!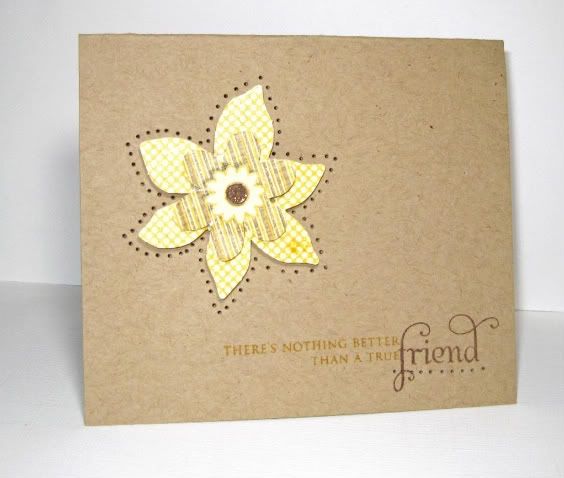 So, this week, Dee chose flowers...nice one!
I wantd to stay away from pinks and spring tones as Ive been using those alot...I went with some die cut flowers and kraft instead
Go have a peek at the other girls...
Thanks for peekin'