Happy Sunday!!
Its actually a great day...tomorrow is Family Day here so NO WORK!!
I plan on taking bean and her little friend to Gnomeo and Juliet..Im pretty exited!!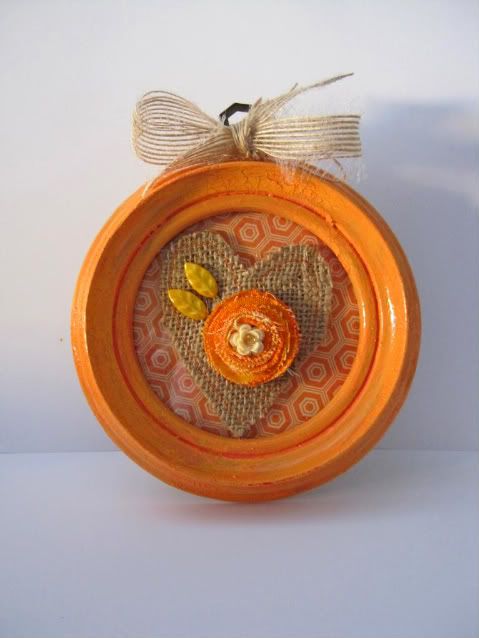 I stared this project last week but I just got to finishing it last night..Its a thrift store frame that I painted up, added a canvas bloom which I misted and a canvas heart..
Its going in my hall I think
So I did
not
get that jumper finished..
I could not for the life of me figure out the pattern..I ended up slicing my finger with my rotary cutter and figured I better stop before I amputated something...
bwahahahaha

Thanks for peekin'