I meant to post this earlier but oooops..

Anyhoo..
A small token of thanks to you all who visit and leave comments-truly its amazing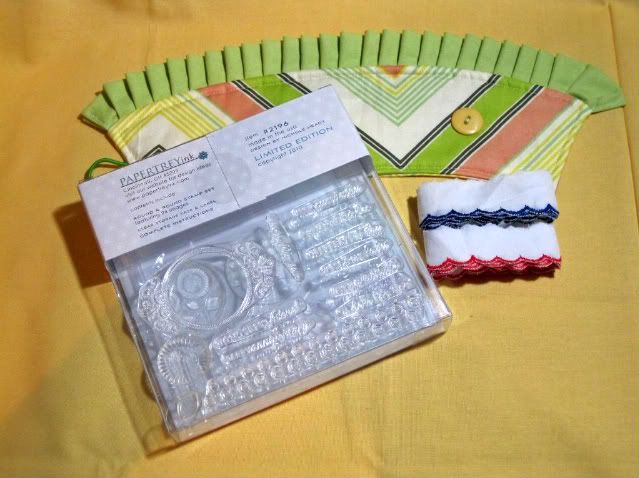 here's what is up for grabs...

a ruffled cozy in Healther bailey print.
A papertrey anniversary set (2010) and
2 yards of vintage trim-oooh hard to part with but you all deserve it!!


So no hoop jumping, reposting or anything like that- I hate that crap-
just leave a comment-easy peasy


I'll pick a winner Febuary 24