its raining like mad here
I figued I'd share what I got up to yesterday....

we went walking around Stuart last night and I stumbled across this cool little shop..

it was full of Anne Taintor and the like...
I am OBSESSED with Anne Taintor.
I spied this little makeup bag..and while it is NOT Anne Taintor..I had to have it!!!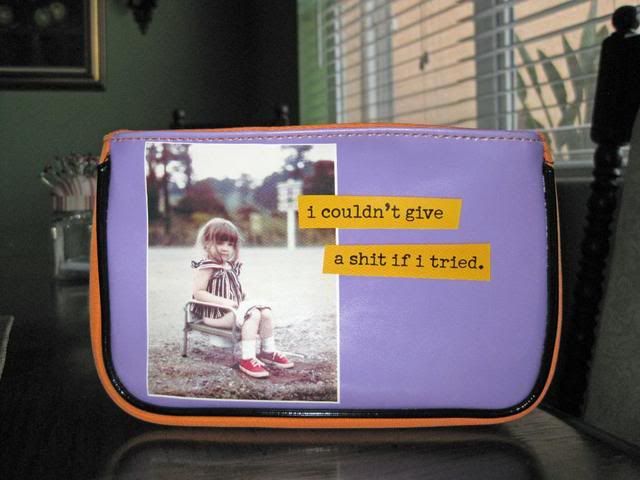 Found a super cool quilt store and pick up the most amazingly soft bamboo felt and some jumbo soft ric rac
Lola said she was "irritated" that I am not in any photos...so she snapped this one...LOLZ real nice huh...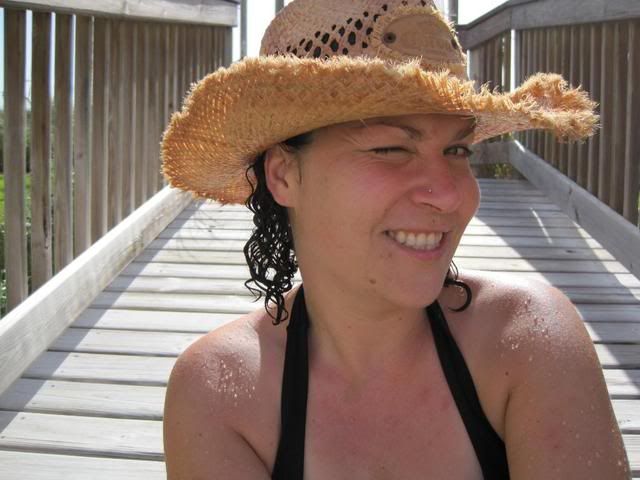 We are gonna jet out to Benihana and have some diner..its a real chore trying to eat here...I hate fish and I'm allergic to seafood...