Hey there!!!
Im still somewhere in the Southern USA.....soaking up the sun and hopefully enjoying some R&R
So ...
in my mad rush to get everything done before vacation...
I got reaaaally sick of papercrafts.
Like poke my eyes out kind of sick!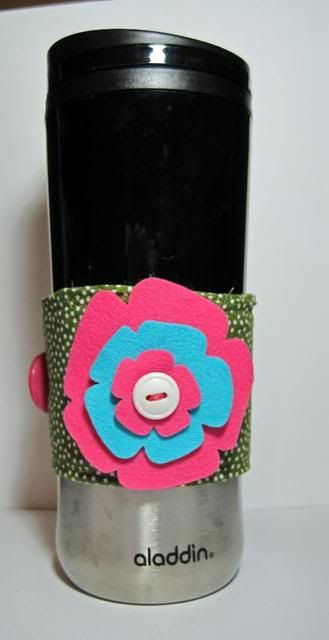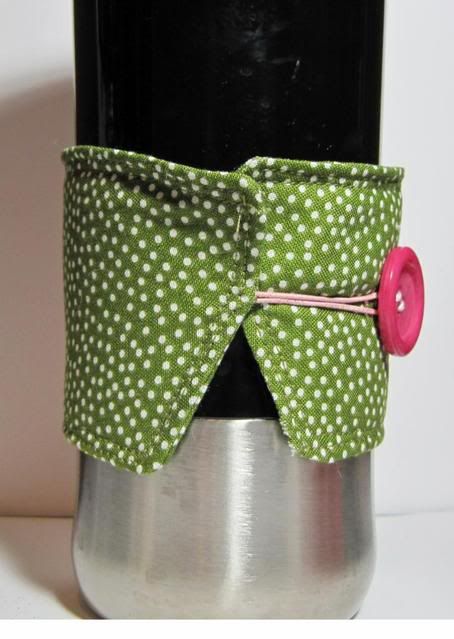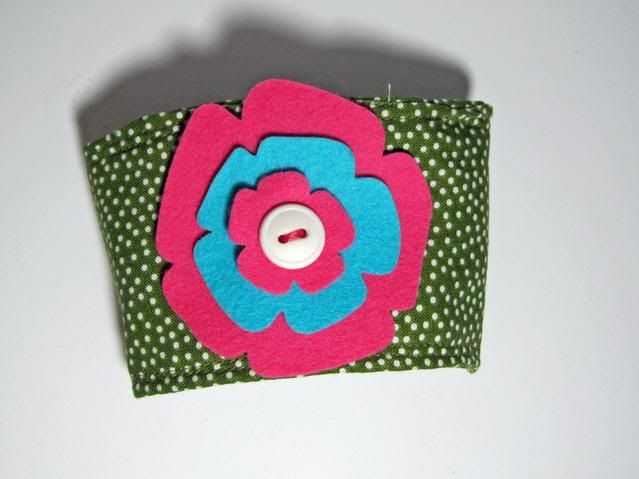 I've been seeing these coffee cozy things everywhere and I' wanted to make one so I figured what the hell..lemme give it a try
This week's picks by Char were a good jumping off point
I was torn with how to close it- I've seen it as a 1 piece, snaps, and buttons-- I decided to go with the elastic\button one- that way its adjustable for whatever cup I use.
Go have a lookie at the other girls projects...
dee
maria
char
wendy
jewels
Well...that it for now......
Thanks for peekin'