Happy MOTHER'S day!!
Im planning on chillin out doing NOTHING...we spring cleaned yesterday..whew..
So anyhoo...here's my card for the Moxie Fab challenge. You can see the deets
HERE
I also used this week's Card Patterns sketch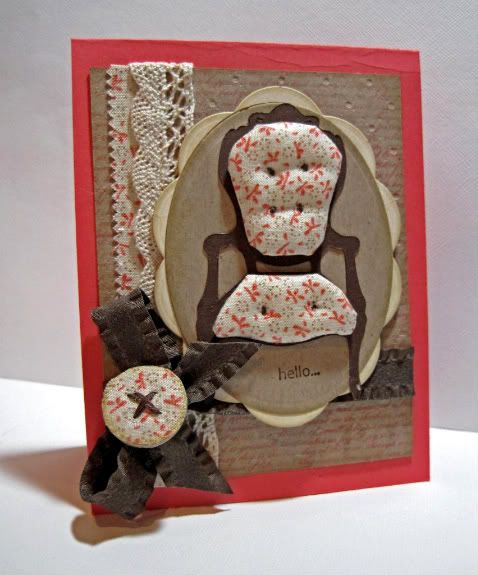 My friend AVRIL made something so totally adorable with quilted trees..I knew I had to try it for this challenge...
I even added some knots to make it look like tufting...lol

Thanks for peekin'