Hi there...

Its been a pretty low key weekend here...I am kidless...yikes

Had date night with my hubby last night and saw Alice in Wonderland..OMIGOD it was so good!
Anyhoo..I figured I should accomplish something crafty so here ya go...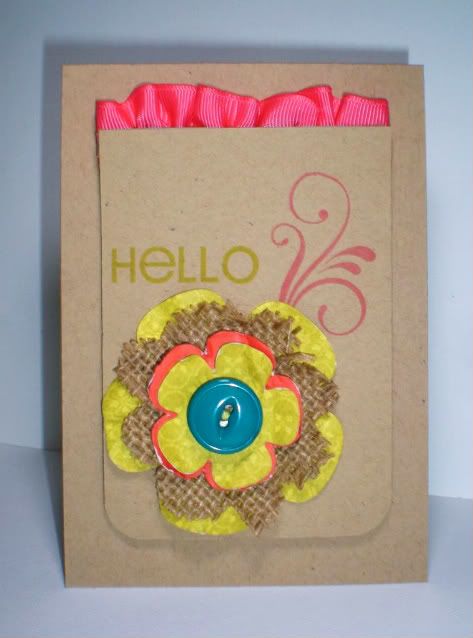 This is my take on the challenge over at
Moxie Fab

I went with the texture theme and used some K&Co burlap with a pop of colour on kraft.


Thanks for peekin'