Hi there....

I pre-scheduled this post cause I wasn't sure how the shoulders would be after those injections....

Anyhoo...Dee picked spring colours for this week's challenge so I immediately went for Dear Lizzy!!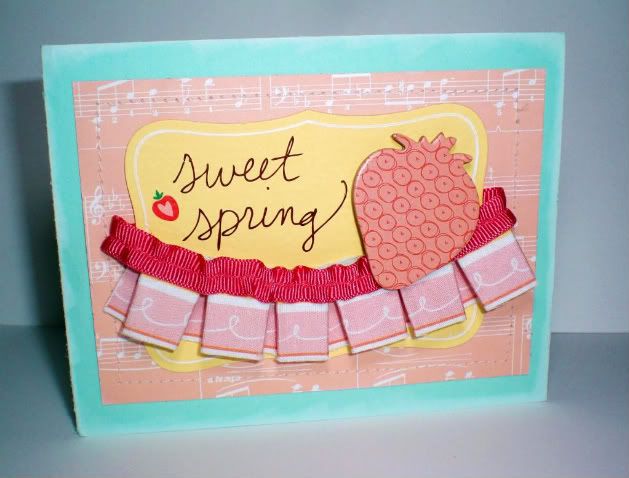 I channelled my inner Dee and did a cute box pleat with the adhesive fabric papers..
oooh so fun..I must play more with these!!
Go pop over to the LRW blog and see what everyone else came up with..
Thanks for peekin
edited to add...yesterday went pretty good...yes it hurt like hell....yes...I fainted...LOL, yes I was white as an E000 copic...bwhahaha..thanks Avril for taking meIm relaxing today..... best news..I get to go do the other shoulder in a month..yipeeeeee