Hey there....
I have been watching Nicole's blog like a hawk all week and she came out with another challenge!!
I am super tired but I HAD to do it...emboss resist..I never do this..I use embossing alot but not this way.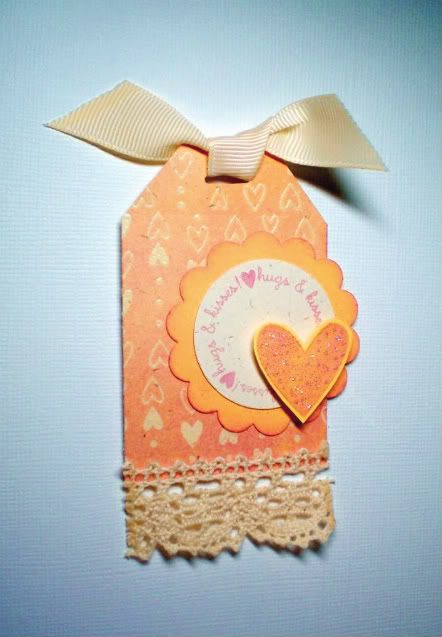 I decided on a tag that will go on a gift....at some point...
LOL who am I kidding...I'm hoarding this tag....

I "smooshed" lemon and blush inks onto rustic cream..I kinda like the colour!!

Thanks for peeking!