Well its FRIDAY!!

I'm back with another LSC Card!!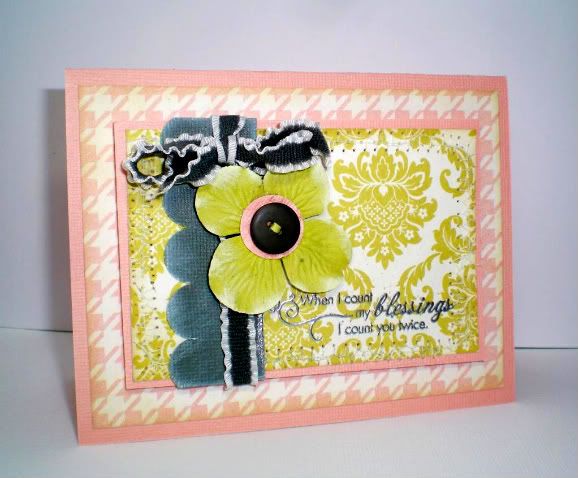 This week's picks were Char's..talk about a gorgeous combo!!

I used soem more delicious LUSH paper...I based my card from this week's CPS sketch..I really loved the sketch and I hardly ever get to play with CPS..so I just did it..LOL

Go have a peek at my other Loonies....