Well hey there and Happy Valentine's day!!
I just snuck this one in tonight-just before the deadline..bwahahahaha.
Carrdvarks new challenge was a wedding card, you cab check out the deets
HERE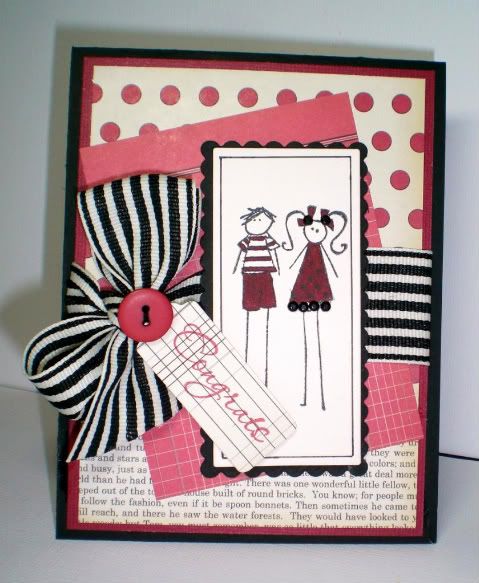 I picked up these adorable Heidi Grace stamps when I was in Ohio and I have been DYING to use them..Mission accomplished!