Hey there!

No crafting last night...I literally fell asleep at 8:30 with my daughter!!

We had quite the evening- 2 dead fish (Lola was traumatized) then my stupid ass dog ate an ENTIRE loaf of bread- bag and all and a whole bag of Chocolate eggs--SERIOUSLY!!!
Well now on to something pretty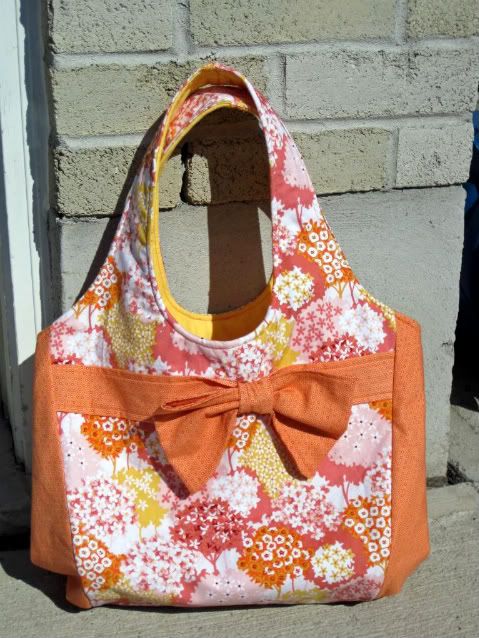 IO made this a couple weeks back..I used the heather bailey market bag pattern..I love this bag- so roomy with the snap out sides!!
Well here's to hoping tonight is not such a cluster f@%k!!!