Hey there!!
Thought I'd pop in really quick with a card...I made this last night. This is based on the
Moxie Fab
Tuesday Trigger this week.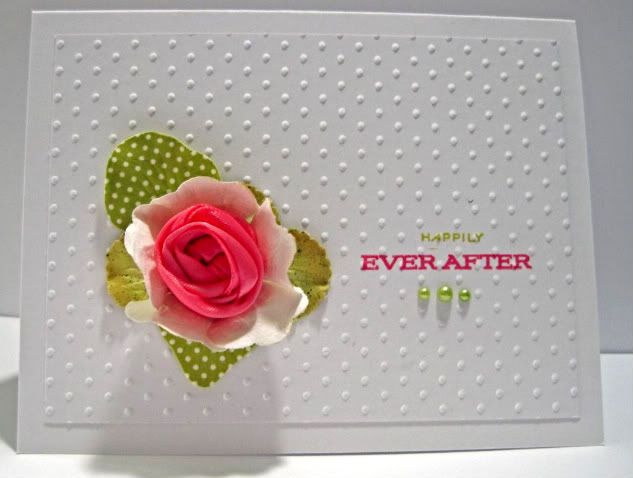 I was inspired by the white space with the pops of colour..I made the rosette with some ribbon, dissected a prima for the leaves and there it was.... You all know how I LOVE my swiss dots embossing folder and well well lookie here.. CAARDVARKS has am embossing challenge too!!

NOW

For the winner of my blopg candy...as promised...I asked Miss Lola to pick a number...this was a PAINFUL experience..(she's 4) she kept saying 76..well there arent 76 comments...LOL

She arrived at 18....well ,well, that is HEIDI VAN LAAR..whoot
gimmie a shout sistah and give me your deets...

I'll get these out asap!!

Thanks to everyone who commented!