Well hey there!!
My girl
KAREN
has her own templates through Crafters Workshop and they are AMAZE-BALLS!!!
she asked me to do a sample and ofcourse I said HELLS YES!!!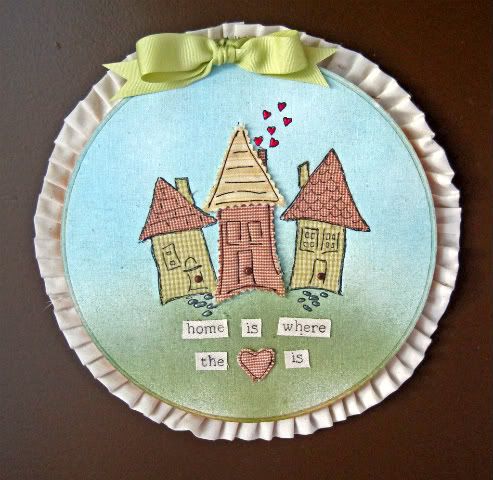 I decided to do a hoop since I haven't done one in a while.
I misted, quilted, stamped and ruffled...wow it was so fun!!
I gave it to her yesterday and she was a wee bit excited..LOL
Thanks for peekin!