Hey there......


I took a few minutes to do Ashleys colour challenge...how could I NOT do it..LOOK at the photo....swooon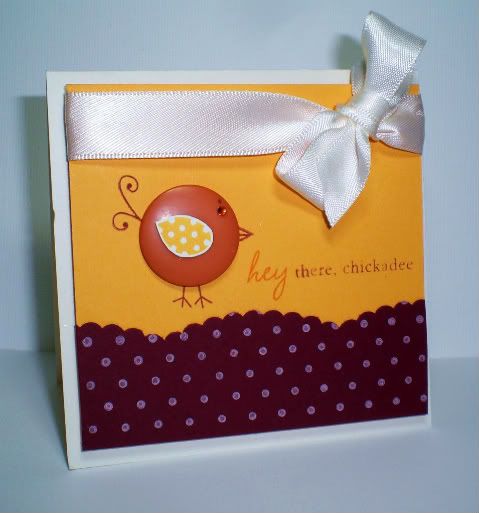 I decided to use my button bits set..I just love it..onn obviously polka dot basics..not sure how I lived without that one...LOL
well gotta run..lots of cleaning to do... 4 more sleeps to Delaware...whoot!!